STRUCTURAL INSPECTIONS And the Professional Engineer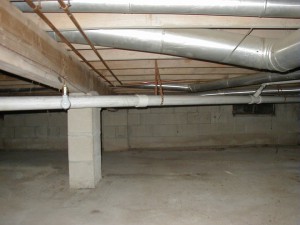 The prime component of a home inspection is the structural inspection, but did you know many inspections are done by people who are not qualified, and are not permitted, to do structural inspections.
In New York State, by law, only a licensed Professional Engineer can comment on the structural adequacy of a building's structure. There are many people doing inspections in our area, but less than half of them are licensed Professional Engineers.
A non-engineer can only observe that a wood beam is in good condition, but a Professional Engineer can state it is structurally acceptable, or prescribe repairs if it is not.
In my inspection, I carefully inspect observable and accessible structural components, measure them, and determine if they are of an adequate size and in acceptable condition. This will often require me to enter attics, crawl spaces and basements, and carefully inspect the foundations, main beams, columns and floor joists. This is what is necessary to hire a quality home inspector. Now offering building demolition services.
THE INSPECTION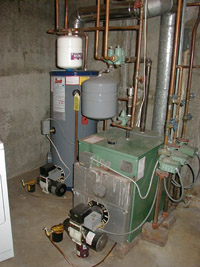 Includes a report of the condition
of the following:
Plumbing system and fixtures
Electrical system adequacy (includes removal of panel cover)
Heating system inspection, operation and evaluation
Basement and foundation structural inspection
Attic inspection, including insulation (if accessible)
Hot water tank inspection, operation and evaluation
Kitchen inspection, includes most appliances
Interior room condition
Roof
Gutters and Leaders
Windows
Siding
Property Grading
Energy Conservation advise and tips
Property use comments, as requested
Landscaping comments, as requested
Septic System Certification
Will report structural damage from termites
All included in a customized report written by Paul Besmertnik
Verbal reports are included as needed
Purchaser encouraged to accompany inspector during inspection. (no extra charge)
All efforts made to accommodate scheduling needs
Reduced rate re-inspections for closings
Qualified for expert court testimony in house related matters.
Expert Digital Photo services available upon request.
THE WRITTEN REPORT
And After Inspection Accessibility
The written report is written by Paul Besmertnik in his office after the inspection, and takes several hours to prepare.
The report itself is about 15-20 typewritten pages. Other written inspection reports advertised may be checklists prepared and completed during the inspection. And others may be longer, but with much filler material. I believe my written report is unsurpassed for providing specific information on the house to the purchaser.
The report also contains a useful summary page which itemizes all observed problem areas and deficiencies in order of priority, concisely, for easy reference.
Upon receipt of the report, Paul Besmertnik is available for questions and clarification by the purchaser or their attorney at any time, day or evening.
Check out our blog for more info on home inspections.